EPIC BURGERS, SHAKES & CRAFT BEER
Downtown Santa Cruz
Dear customers, non profit partners, school partners, neighbors and friends,
It is bittersweet that we tell you that Surfrider Cafe will close at the end of this July. We hope you'll come in to say goodbye. Order your favorite burger, appetizer, shake or beer! Give a fond farewell to your favorite server or barkeep.
I've been in the restaurant business in Santa Cruz for more than thirty years. It's time for a break.
It's been a great 11 years for Surfrider. We've enjoyed lots of success. With more than 2000 combined reviews YELP, GOOGLE and TRIP ADVISOR. We're proud to have earned 4 ½ star rating. You our customers and friends helped make this success possible.

We've received multiple "best of awards" and have been featured on Travel Channel TV as one of the best restaurants on the California Coast!
If you have a gift card, please come use them in the next two weeks.
The restaurant has been sold to Kind Brewery. They will take possession on August 1st, 2019. Kind brewery is a local start-up. The director is David Lane. A long time Santa Cruz resident.
Please stop by before our last day on July 28th, 2019
Warm Regards,
Stephen Wyman
Surfrider Cafe proprietor
Surfrider Café is a relaxed atmosphere eatery, with a focus on having the best burgers, beers and shakes in Santa Cruz.
Surfrider Café features gourmet hamburgers, a large selection of craft beers, over the top comfort foods, appetizers and old fashioned milkshakes made with Marianne's ice cream. Our menu focuses on having the best burgers, beers and shakes in Santa Cruz. We also serve what we call "California beach cuisine", an eclectic mix of fresh, organic, sweet, savory, local and down home delicious food.
History
Established in 2009, Surfrider Café is family owned and operated, and we believe our employees are as important as our customers. Through our community benefit nights we've donated almost $9000 in our first year of business to local schools and non-profits. We've owned a microbrewery & restaurant in Santa Cruz county for over twenty years, and we also brew under the moniker of Santa Cruz Brewery.
Specialties
Craft Beer on Tap
Gourmet Burgers
Specialty Sandwiches
Old Fashioned Milkshakes
Over-the-top Comfort Food
Killer Fish Tacos
Fresh Baked Sourdough Bread
Gluten-free Buns
Vegan Options
Homemade Desserts
Happy Hour Daily
Kids Menu
Homemade Desserts
New Menu Specials each Month
Most Dinners Under $10
Phone
831.428.8995
Location
429 Front Street
Santa Cruz, Ca
Hours
LATE NIGHT
SANTA CRUZ RESTAURANT
SUN-THURS 11:30 am to 9:00 pm
FRI-SAT 11:30 am to 10:00 pm
Open daily for lunch & dinner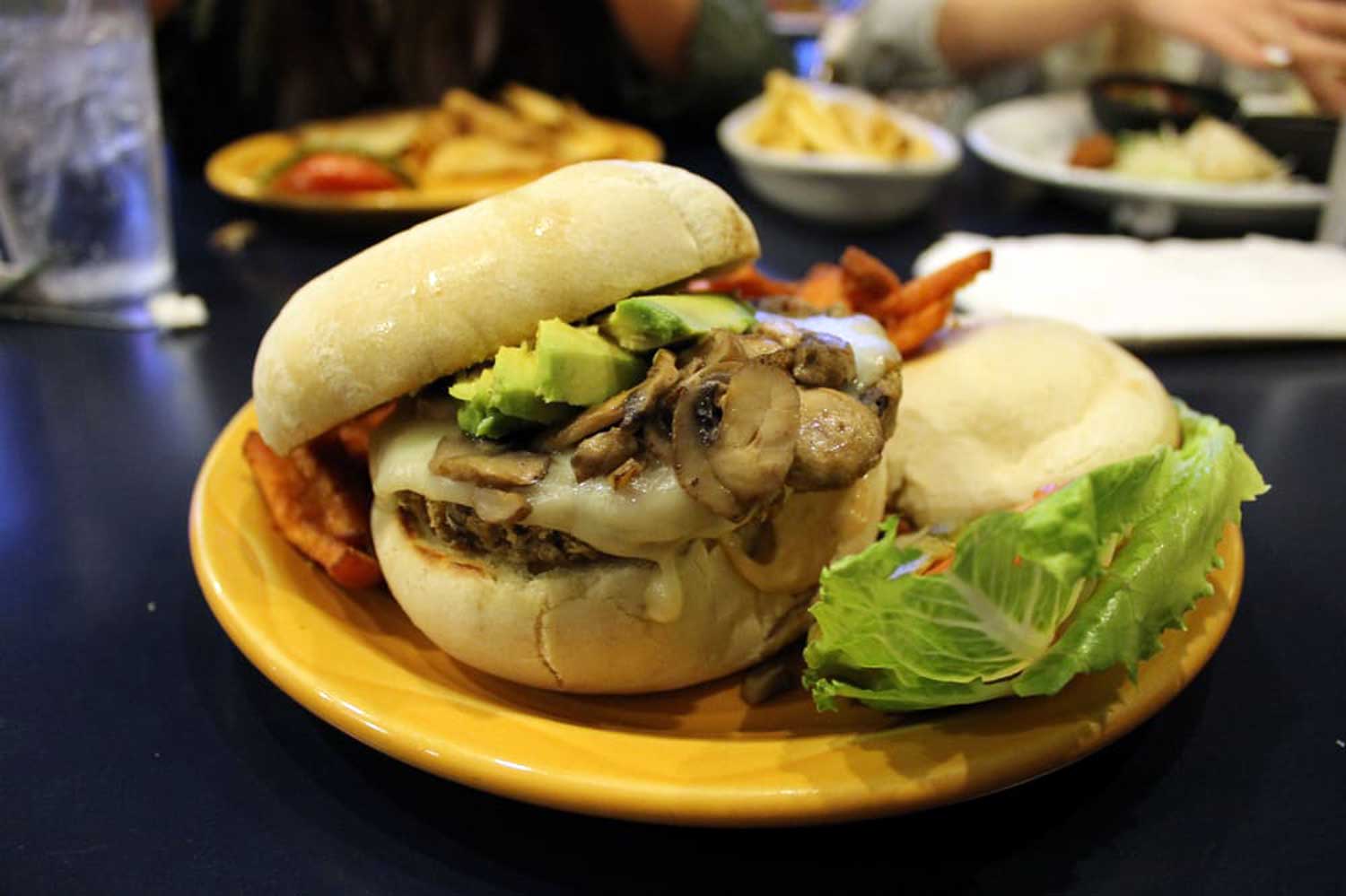 craft Beer
15 taps and a rotating menu of local Santa Cruz craft beers